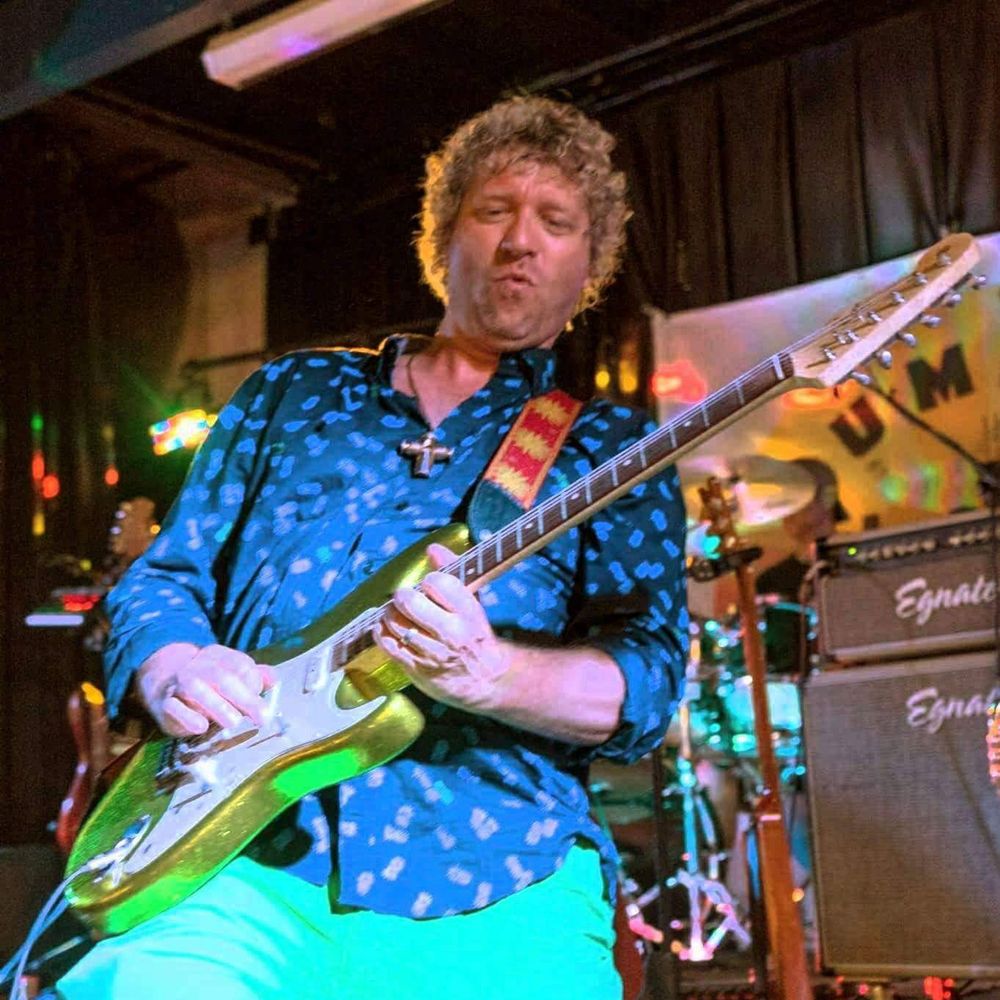 Johnny Russler
Beach Bum & Radio host
Johnny Russler has been Trop-Rocking with the Beach Bum Band since 2001.   Along the way Johnny
Russler & The Beach Bum Band have been throwing beach parties to enthusiastic crowds to venues from Nebraska to Rhode Island, from Minnesota to Key West, from community festivals to college campuses to Parrothead gatherings and even at Alpine Valley, Tweeter Center, and Target Center as the pre-show entertainment for Jimmy Buffett concerts. Johnny Russler & the Beach Bum Band played several times with Buffett as his backup band for the Cheeseburger in Paradise openings.

Johnny Russler & the Beach Bum Band have three albums and having songs top the Trop-Rock charts.

Johnny Russler is constantly writing and will be putting out new music regularly. Johnny has played
with several Trop-Rock artist as well as co-write songs with these artists.
Because Johnny loves the music so much, he started Big Burrito Radio in the early 2000's. At that time there were not many outlets for the genre that would become Trop-Rock so he decided to create one.

Due to a busy touring schedule, Johnny had to hang up the headphones for a bit. However, he is back
with a new Trop-Rock Radio show (podcast) aptly named the Beach Bars & Guitars show. Johnny is
back to interviewing great trop-rock musical artists, as well as event coordinators, Beach Bars and of course, there is always room to talk about the occasional guitar. All that along with playing his favorite Trop-Rock songs and artists.
It's well known that Johnny has a guitar buying, semi-collector guitar status, and because these guitars need to be played, you can catch Johnny Russler with the Beach Bum Band all year long, playing the Best Trop-Rock and chasing the endless summer.